Geometry, Patterns and Arabesque
Biomorphism models artistic design elements on naturally occurring patterns or shapes reminiscent of nature and living organisms. Taken to its extreme it attempts to force naturally occurring shapes onto functional devices.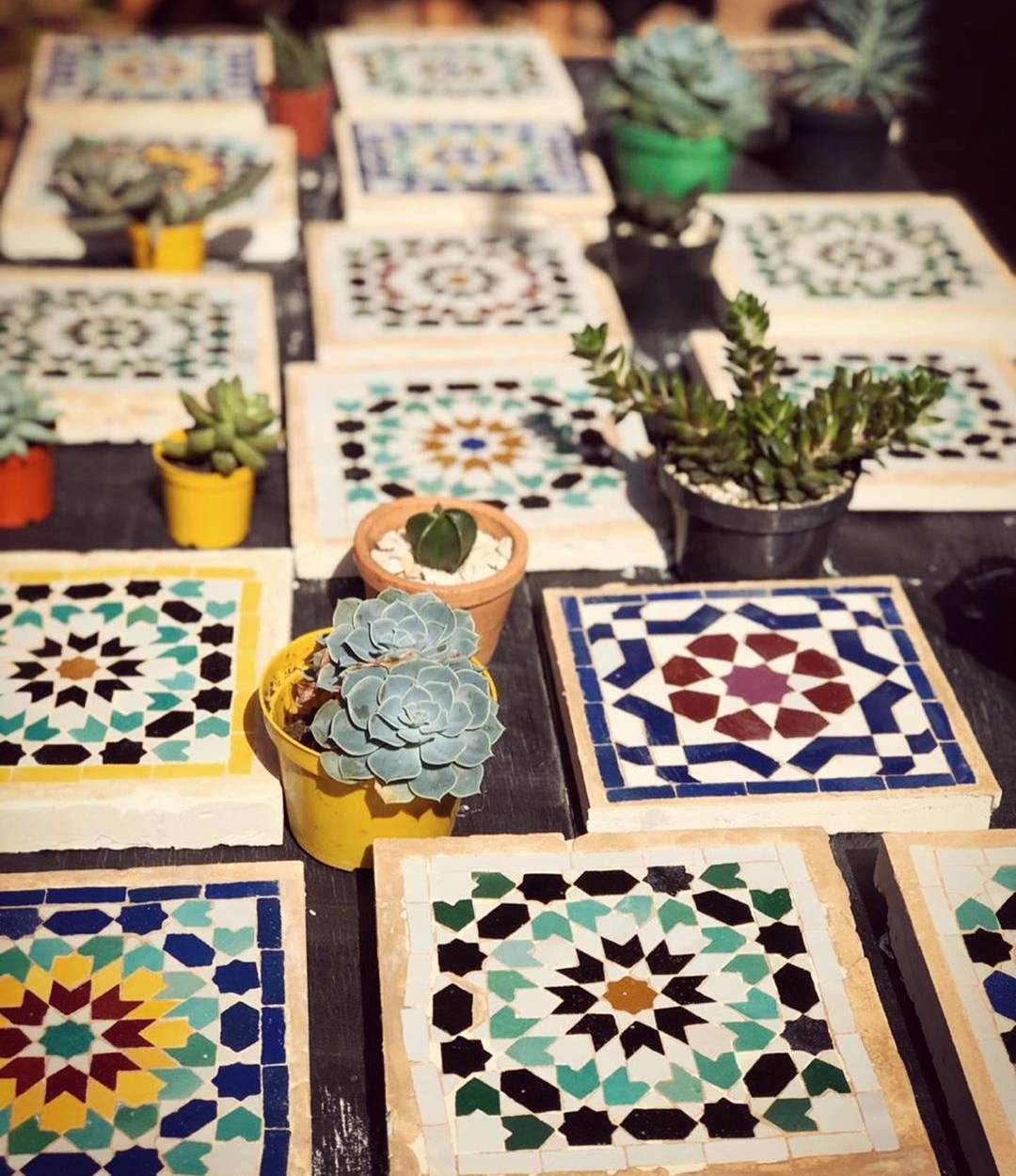 Brazilian Tiles made from cut-outs
Created in Brazil running a week long pattern/craft festa with @halkafinearts.
Great vibes, fabulous artists and creatives! We often stay on in the studio until midnight carving and drawing, my kinda folks! 🌓
These ceramic pieces have been cut in Fez.
Pennyboard with Geometric Patterns
Fate is artistic, have you ever lived those moments when all you can do is close your eyes, remove your hands from the handlebars and throw them open wide to get swept away? This is when I reach for a trusted brush or chisel, the creative process is the only consistent.

This painting process was dedicated to all the loved ones that slipped away in 2019 you are all etched into my heart!

Enamel 1shot paint, Mack pinstriping typhoon brush on plywood penny skateboard.
Kinaesthetic Morphic Resonance
Reforming a Kinesthetic morphing resonance. When you feel separate, You are in your imagination. Video was taken in Baku where he drew inspiration for the pattern.